It's no longer a "seller's market" for the retail operator. CannDev speaks to many retailers in legacy markets and are hearing first hand about the current cannabis recession.
Market factors have lead to a drop in revenue and margins per square foot, influenced by these factors:
Retail over competition – In non-license restricted jurisdictions, you can often find multiple dispensaries lining the same street within walking distance of each other.
Peak brand saturation – As of 2018, there were 2,650 cannabis brands, according to Statista. Once can imagine where this number sits in 2022?
Flower oversupply – Proliferation of growers of all sizes have created a downward trend in wholesale pricing, and by association, retail pricing. Operators are taking advantage of these lower COGS, but also find themselves reducing MSRPs to win the hearts of consumers.
Margin Compression – Cannabis' increasing commodity status combined with the above factors have squashed gross margins across the entire supply chain.
A cannabis recession is here. Given the current market situation, some retail operators may see this as the ideal time to sell their business. 
CannDev has executed over 80 retail transactions in the last 3 years, and sees the following seller motivations (sometimes all of these motivations can apply in a single transaction):

Opportunistic – Many retailers are surprised to discover how much their business is actually worth. The market rewards operators for EBITDA and profitability.

Divestiture – Sellers desiring to monetize portions of a multi-asset portfolio to generate capital and shed carrying costs. Underperforming assets are dead weight, while performing assets can generate "found" capital needed in other parts of the portfolio.

Retirement – Some operators have been at it a long time and desire an exit. A business sale can generate significant cash towards that goal.

Burnout – Cannabis is a fast-paced, ever changing industry. Many of us have been at it for years and experienced multiple cycles. Maybe it's time to move on?

Degree of difficultly – Some operators are in over their heads, especially considering the current macro climate. Success is hard to find and the juice just isn't worth the squeeze.

Solvency – Unfortunately this reason is very prevalent in legacy markets. Many businesses are upside down with liabilities greatly exceeding assets. If your business liabilities significantly exceeds your assets, it's time to take a hard look, before digging a deeper hole.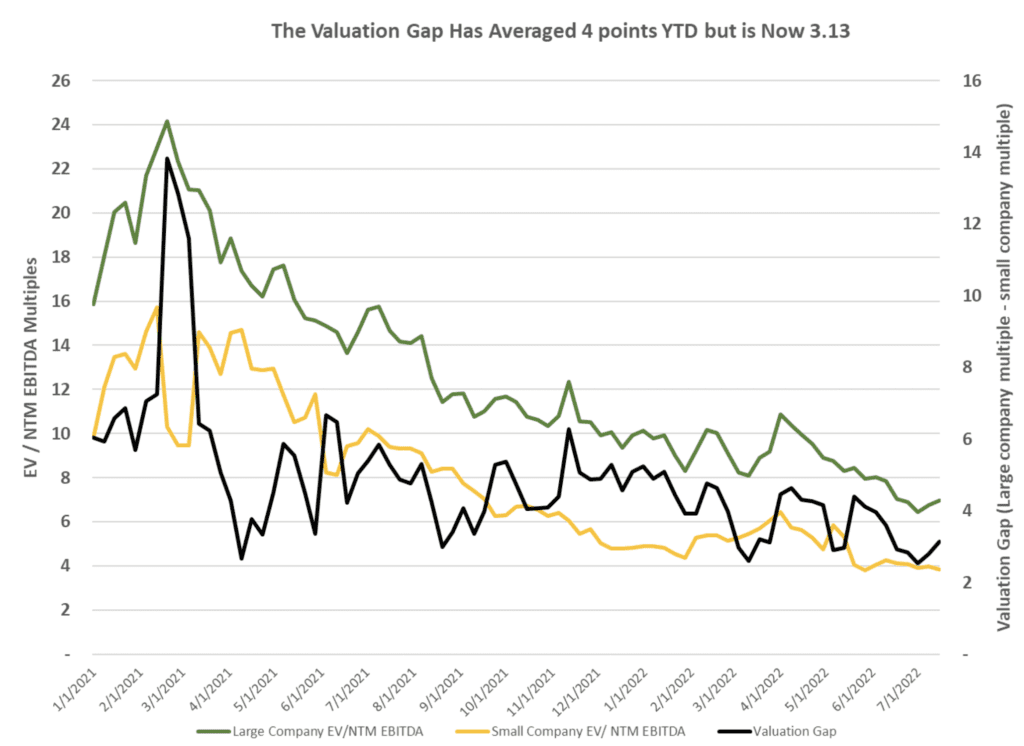 Capital markets in cannabis are currently constrained (see above chart), although it still might be a good time to sell based on the above motivations. Value premiums can generally be achieved in newer less license-restricted states like: NJ, PA, NY, NV, AZ, CT, IL, MD & VA. Legacy states like: CA, WA, CO, OR, MI, MA are stigmatized and unfortunately only high-performing businesses with strong underlying fundamentals are fetching higher premiums.

What do buyers look for? Acquisitions tend to be targeted at businesses with these characteristics:
Strong financials – Businesses with positive EBITDA and no significant tax or lien liabilities on the balance sheet.


Revenue generation – Businesses generating over $5M per year have better fixed cost coverage and are more resilient against market fluxes, in payment of rent, wages, security and compliance expenses.


Real estate quality – Cannabis retail is more dependent on location than ever. As very few dispensaries are "destination" driven, sites with high traffic counts (auto and foot traffic), ample parking and easy access, signage and visibility are strong hedge against down markets.


Demand Moat – Retailers with a wide radius from the next closest competitor fetch a premium. Even in crowded markets, these stores can defend themselves better in volatile markets, versus being located on the marijuana mile.


Brand Platform – Retailers who've developed novel brand concepts are sought by buyers with large distribution footprints. Strong brands are priced as a separate asset in a business sale, and diversify the acquirer's risk from a single transaction.


Realistic Pricing – The lack of liquidity in current capital climate, means we're seeing some of the lowest valuations in the last 5 years. Operating businesses in legacy markets sell anywhere from 3.0x-4.0x EBITDA or .75x-1.0x net sales. Upside-down businesses are typically transferring for the value of their liabilities. Newer license-restricted markets are priced using forward cash flow. A best practice is for this projection to account for new market entrants by showing declining revenue and margins. Pre-revenue, pre-construction businesses ('paper licenses') in high demand markets are trading for seven figures.


Shared-risk Terms – Sellers desiring premium valuations for their business, can be rationalized, if it has good underlying fundamentals, and by relocating portions of consideration into the future, such as a note payable, earnout or the buyer's stock.


Real estate – If a fee simple transfer of real estate is part of a transaction it can make the deal more attractive, due to risk diversification. Real estate, being a hard asset, serves as a long term hedge against dynamic markets and may hold its value better than the attached business.

Pre-Revenue – In newer markets where demand exceeds supply, pre-revenue businesses with significant de-risking in place are extremely attractive to buyers, and fetch premiums. De-risking is based on how 'baked' the various aspects of startup are, such as planning, zoning and entitlement status, location control, site plan approvals, lease terms and construction estimates.
If you would like to learn more about the current market and the value of your retail business please click the link below and fill out the form. You will be connected with our head of M&A Kurt Forstmann who has a wealth of knowledge and experience when it comes to the cannabis markets and connecting buyers and sellers.

We look forward to speaking with you!