Ohio is currently closed for new cannabis retail applications
Ohio is currently not open for new cannabis applications. Late 2021 Ohio received over 1,400 applications for its lottery and have recently awarded new 70 medical retail licenses. They will soon have 130 operating medical cannabis dispensaries.
CannDev played a part in developing 10 winning retail locations in this market. These are located in Cleveland, Columbus, Dayton, Akron, and more. 
Here is a map view of the distribution of cannabis licenses throughout the state of Ohio: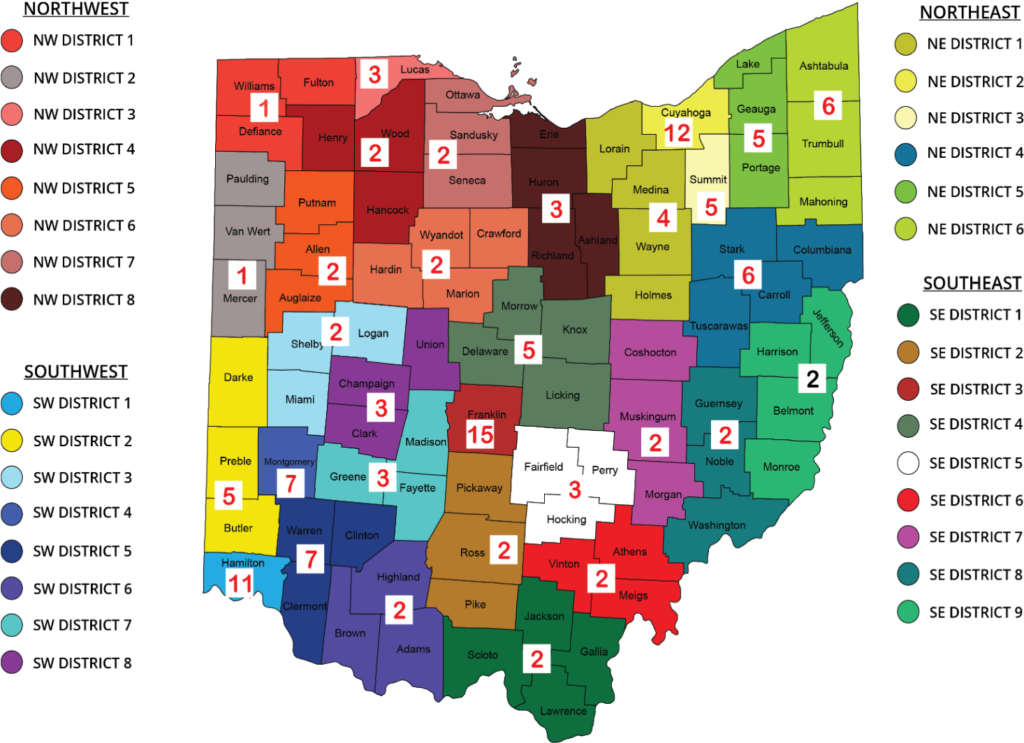 How many cities allow for cannabis retail?
There are 31 districts in Ohio and the state has allowed for a certain amount of medical licenses per district based on 1,200 registered patients per dispensary per district. After the recent round of applications the state will have awarded 130 total medical licenses throughout the state. 
When do applications open?
The most recent round of applications closed November 18, 2021. There are currently no indications of new retail applications opening up anytime soon. 
How many licenses are available?
There are currently no new licenses available. The state has awarded 70 new medical licenses based on the recent lottery that was conducted at the end of 2021. 
What's the process to apply?
The most recently process was a lottery process where real estate was required, and a very detailed application was to be submitted. 
How much does it cost to submit an application
For the most recent application process the state received $5,000 per application submitted. 
Sign up for our
Emerging Markets Newsletter
We'll keep you up to date on the next cities soon to open to Cannabis retail throughout the USA