But first, a little about the state of the market.
Market In California
California unfortunately has the dubious honor of leading the nation's "cannabis recession" which impacts all resellers in the supply chain. Consensus causes include:
Oversupply of flower causing price and margin compression for packaged flower, concentrate, extracts and edibles for cultivators, manufacturers and retailers alike.

Loss of consumers in regulated cannabis, due to strong pull of black market commerce. It's simply WAY cheaper to get weed from your dealer, than pay 50% more in a dispensary.

Lack of thoughtful license issuance by opt-in cities, where sometimes there are as many as 15 retailers within a few miles radius of one another.

Punitive tax and regulatory burdens across the supply chain adding business complexity and injuring precious cash flow.
A cannabis recession is here and it's a buyers market. Given the current market situation, some retail operators are looking to exit and sell their business. To get access to some unique opportunities available for acquisition click here. 
Sellers Flexing

These factors conspire to create a perfect storm in the cannabis economy, yet ironically now might be the best time to buy retail businesses in California, as valuations are at a 5 year low and sellers are increasingly "malleable" on terms and accepting creative payment structures. While most sellers want to maximize upfront cash, seller-financing has taken on renewed importance:
Seller-financing can take the form of a note payable for portions of consideration (less risk to seller).
Earnouts are popular, where the seller is paid a portion of first dollars out from available business cash flow until their basis (usually with interest) is paid (medium risk to seller).
We're also seeing "shared risk" structures emerge, whereby sellers take a subordinate ownership position in the enterprise being sold, and looks to future dividends for a payout (highest risk to seller).
As more and more sellers are shouldering risk in the sale of their business, all shared-risk structures involve some meaningful cash consideration paid upfront, to assure buyers have skin in the game.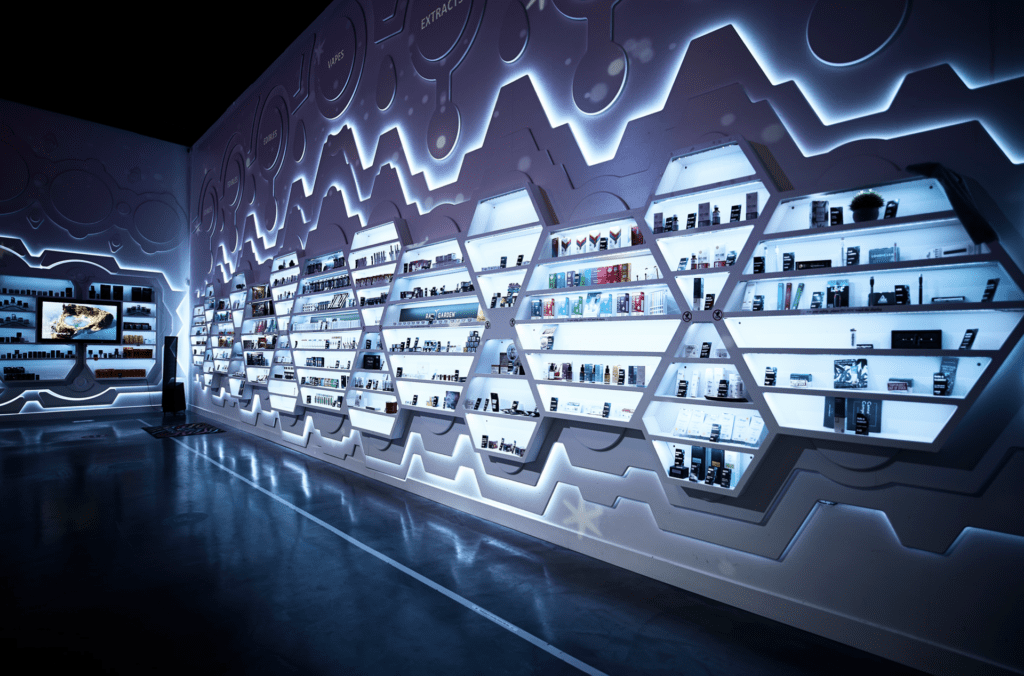 Location Quality Rules

Beyond profitability, the second most important purchasing KPI for retail is location quality. We've seen poorly operated businesses, or stores in crowded markets, fetch decent valuations due to obvious factors like:
Daily auto counts and foot traffic, ample parking and easy ingress/egress, visibility and signage, and distance from next closest competitor.

Other important KPIs include neighborhood demographics, like: daytime / nighttime population, average household income, average home value, citizen age ranges, and number of businesses and workers surrounding the location.

What may be less obvious are what's called "tapestry" KPIs to determine a location's potential. These can include: veteran population, dollars spent dining out, alcohol consumption, number of natural grocers, vitamin and supplement stores in the vicinity and level of purchases per capita; health, wellness and yoga studios; number of internet gamers and level of TV viewing.

Long-Term Thinking
Yes all of the above data is available, some of it is controversial, but they all influence location quality and potential dispensary performance. Location quality becomes critically important for all markets, as cannabis' status as a commodity increases, and margins expectedly decrease over time. Retailers with poor location quality must be prepared to deal with this in the future.
The point is, markets like California are currently on the floor, and as a wise man once said, "you can't fall off the floor". Notwithstanding the coming "Croptober" harvest, California for all it's current market turmoil has a lot of long-term upside. Buyers should not be shortsighted by focusing on what's happening now. They should be investing for the long-term, and there is no better time to buy in California than the present. Acquiring a retail business with strong location quality is a smart way to mitigate long-term risk.
Take a look at some brief summaries of cannabis businesses available for acquisition:
Illinois Craft & Transport – Recent award winner desires to partner with co-investor/operator to buildout/operate craft cultivation facility, extraction,
manufacturing and transport business.


Portage, MI – High performing legacy dispensary in Portage MI (adjacent to Kalamazoo), generating >$8M in annual net revenues with significant profitability.


San Francisco, CA – Shovel-ready retail with Conditional Use Authorization, and building permit in hand (SF DBI) for an adult-use / medical dispensary with consumption lounge in coveted Marina District.


Coachella, CA – Iconic dispensary located in the heart of Coachella with strong financials, and defensible radius from competition.


Santa Cruz, CA – Multi-asset vertically integrated portfolio, including retail-anchored microbusiness (retail, cultivation, manufacturing & delivery). 


Santa Rosa, CA – Operating, high revenue, destination retail with experiential showroom. Regarded as one SR's highest performing stores, this location is the ultimate brand activation platform for company's desiring to expand to NorCal.


Hayward, CA – Fully zoned, entitled microbusiness, suitable as a campus for a vertical operator including up to 35K/sf of entitlements for cultivation, retail, manufacturing, distribution and delivery.

If you would like to receive full access to the above off-market opportunities (and 5 more) please click the link below and fill out the form. You will be connected with our head of M&A Kurt Forstmann who has a wealth of knowledge and experience when it comes to the cannabis markets and connecting buyers and sellers.
We look forward to working with you!